Welfare & CRCs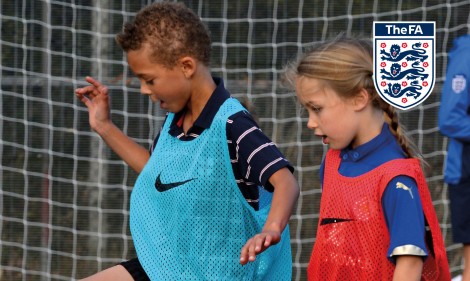 Hough End Griffins JFC and The FA takes the welfare of children seriously and checks are required to ensure that those who work or volunteer with children are suitable to do so.
The FA requires everyone who works or volunteers in children's football and regularly cares for, trains, supervises or is in sole charge of children under 18 years of age to have a valid Criminal Records Check (CRC), formerly known as CRB. This includes Club Welfare Officers (CWO), managers, coaches, assistants, first aiders, club referees and minibus drivers.
Following the Protection of Freedoms Act 2012, and extensive consultation between the government and the Football Association, there has been a clarification of the level of CRC required for Junior Football Club volunteers. These roles require a DBS check (a DBS check is the higher level of check, previously the Enhanced CRB), and is the level of CRC that The FA are required to use for specific "Regulated Activity" roles. These details can be found by clicking on the 'Eligibility of Roles' document below.
The most critical element of these is that it is a pre-entry requirement for a Junior Football Coach, Manager or Assistant to have an "Accepted" DBS PRIOR to being officially involved within the club or organisation. The FA has been informed by the DBS that it will become illegal to work in regulated activity without having a DBS check. There has also been a shift in duty for Clubs to "ensure that persons in regulated activity are not barred."
Should this process not be strictly followed as part of a wider safe recruitment process, the legal responsibility now lays with the Club/Participant and NOT the County FA.
Should anyone have any questions or concerns regarding their own or another volunteers compliance with the above, please contact info@houghendgriffins.com where the matter will be dealt with promptly and confidentially to ensure the continued safety and wellbeing of the children or the individual concerned.
For further guidance and information from The FA, please click here
Safeguarding children and young people is everyone's responsibility. Within football, The FA, as the game's governing body in England, has a responsibility to put in place the best possible framework to ensure children have fun and enjoy the game safely.
Safeguarding covers everything from sideline abuse – swearing and bullying – to serious sexual abuse.
Hough End Griffins JFC Football Club acknowledges its responsibility to safeguard the welfare of every child and young person who has been entrusted to its care and is committed to working to provide a safe environment for all members. It is a requirement for every team Coach, Manager or Assistant to have completed an FA Safeguarding Children Workshop and to have valid and up-to-date certification.
Anyone who has a concern about the welfare of a child or the behaviour of an adult towards a child or young person under 18 years of age in football is required to refer it to The FA Safeguarding Team. The team is staffed by professionals who are experienced in dealing with child welfare.
If the matter is urgent and you cannot contact the club or County FA Designated Safeguarding Officer, you can call The FA/NSPCC 24-hour helpline on 0808 800 5000 – or if it is an emergency because a child or children are at immediate risk, then call the Police or Children's Social Care in your area.
Safeguarding is everyone's responsibility. No action is not an option.
This Football Association Online Course will allow volunteers to renew your Safeguarding Children Qualification and is valid for three years on completion. For details please visit Online Safeguarding Recertification