Soccer School - 5-7 Year Olds
Hough End Griffin's Soccer School is current taking a winter break.
We will be back as usual on 22nd February 2020!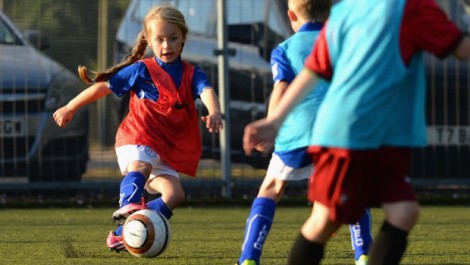 It is outdoor on astroturf, 10:30am-12noon every Saturday. Just turn up with suitable clothing, shin pads and a drink.
Park in the GM Police Social Club (Hough End Centre) car park and walk around to the astroturf court pass the cafe and the football pitches.
Every Saturday Morning (from 22nd February) 10.30am to 12noon
The Hough End Centre (GMP Sports Club)
Mauldeth Road West
Chorlton
Manchester, M21 7SX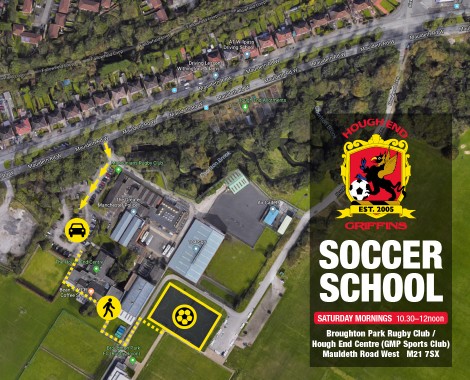 Meeting point: If the 'Broughton Park Rugby Club' gates are locked, park in the The Hough End Centre (GMP Sports Club) car park, and walk round the side of the building, passing the 'Bean in MCR' cafe, the picnic tables and the grass football pitch.
FA Qualified Coaches

Enclosed, All Weather Pitch

Skills and Drills

Mini Soccer Matches

Boys and Girls of All Abilities Welcome

Fun and Fitness

Make New Friends

Club's Team Feeder
Our Saturday morning Soccer School gives boys and girls of all abilities an introduction to football and mini-soccer.
£3.00 per session — just turn up with suitable clothing and footwear including shin pads and a healthy drink, and have fun!
If you would like to take part please come along on the day, or for more information contact Dan Taylor at info@houghendgriffins.com